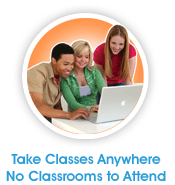 Ca Dept Of Motor Vehicles Approved Affordable Drivers Education Course
Don't want to spend four of your Saturday's in a cramped, overcrowded driving school class? We have a better driver school choice... AffordableTrafficSchool.Com provides a Driver's Education course that allows you to meet your California Driver's Ed requirement entirely on the internet. You heard right, no painfully long driver school classroom attendance required. Our internet driving instruction program is accepted for Los Angeles by the California DMV to meet your California Driver's Ed requirements. Now available for all of California.
Behind The Wheel Lessons For California Teens
Keep taking the final until you get a passing score! Just review the class lessons and finish the final as many times as you need - without paying!
The Convenient class: take the Affordable course on your own schedule
Driver Ed Completion Certificate Processing free of charge in California
Got a Drivers Ed course question? We're here to help and we supply customer support ready to listen via our 800 number and with email

Yes! California Driver's Ed Requirements Can Be Done By Drivers Ed Online In California!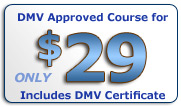 You are eligible to take Driver's Education in California to earn your Affordable Driver's Education Completion Certificate.
Don't Risk It When It Comes To Your Teens Safety
AffordableTrafficSchool.Com has teamed up with the leader in the online Driver's Education industry: DriversEdDirect.Com. When you select AffordableTrafficSchool.Com, you get Affordable Drivers Education at a discounted price and the AffordableTrafficSchool.Com guarantee - the leading CA approved Drivers Education program available - now that's California Driver's Education you can rely on!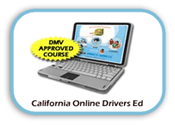 Don't Overpay For Your Internet Driver's Education.
Great news! Our online Driver's Ed course cost is normally $39, but with AffordableTrafficSchool.Com you get an added $10 off - that means you pay as low as $29!
More Reasons California Driver's Education Is The Intelligent Choice For Your Teen
Learn More about State Driving Requirements
Play Free Parking Games
CA DMV Links and Resources
Watch Drivers Ed Videos

* Price matching for California Internet DRIVERS ED only